Inspector gadget: how robots took over pipeline inspections
Robotic technology ensures that the world's offshore oil and gas pipelines remain safe. Kit Million Ross explores robotic efficiency.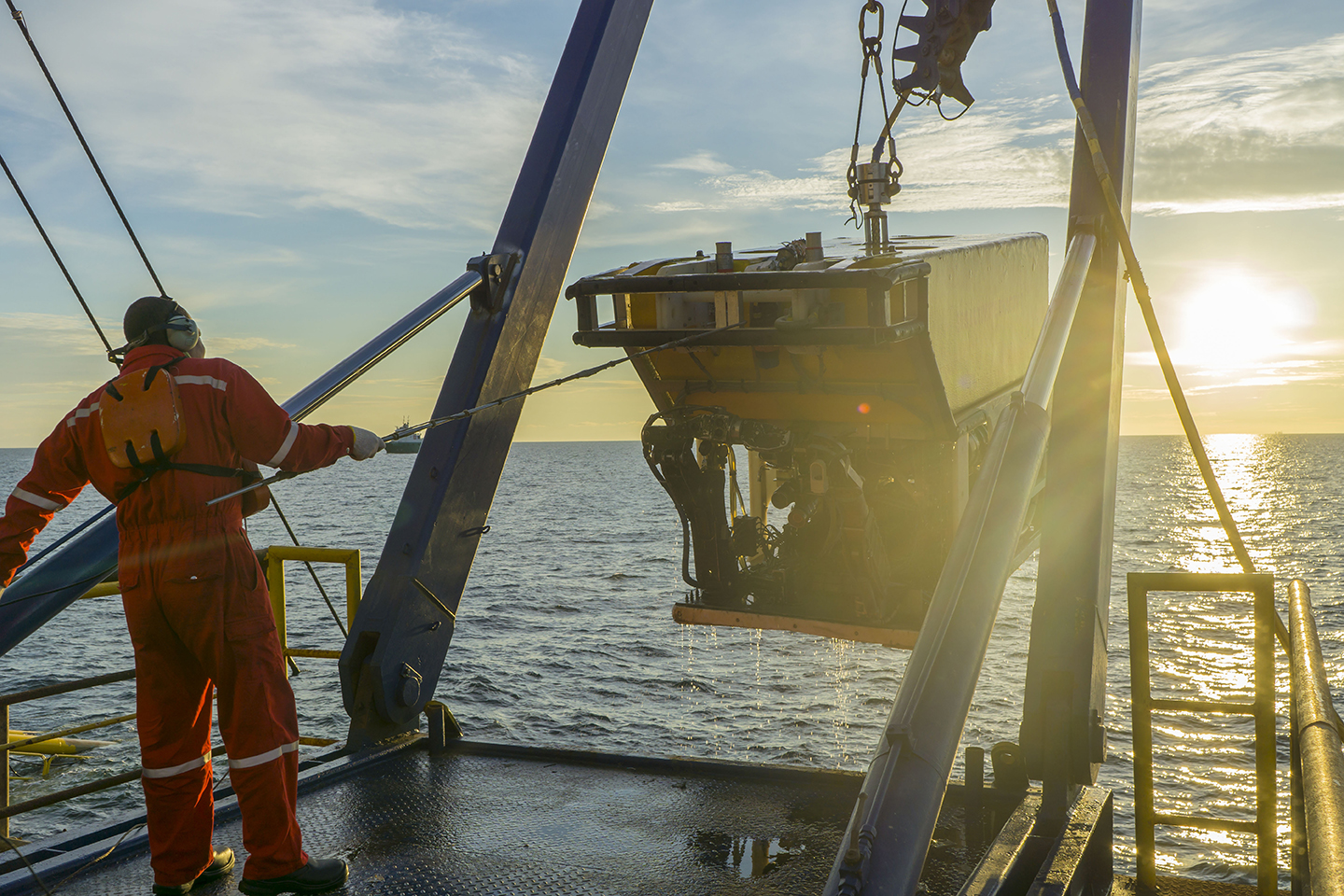 A remote-operated vehicle prepares to dive. Credit: Opsorman via Shutterstock
The vast network of underwater pipelines that traverse the ocean floor play a crucial role in delivering oil and gas resources to the world. Ensuring their integrity and safety has always been a complex and costly challenge, requiring near-constant monitoring and maintenance.
A 2018 study published by FracTracker followed several million miles of pipelines in the US for almost nine years, tracking the prevalence of incidents. The results were startling: over 5,500 incidents occurred during monitoring, with over 800 fires, almost 300 explosions, around 600 injuries and over 125 deaths. As well as the damage to human lives and the environemnt, the financial impact can be eye-watering.
Better care for pipe infrastructure is clearly in everyone's interest, and making inspections more efficient means security for the same money. Enter remote robotic pipeline inspection technology, an innovation that is reshaping the landscape of offshore pipeline inspection.
The Evolution of Pipeline Inspection: From Divers to Robots
Traditionally, offshore pipeline inspection involved sending human divers to conduct visual inspections and perform maintenance tasks underwater. This presents numerous, obvious risks to divers' safety, and the need for highly trained specialist divers can make the process time-consuming and expensive.
One of the earliest developers of pipe inspection robots to gain major attention was Diakont, who rose to prominence around 2017 with the development of their Remotely Operated Diagnostic Inspection System (RODIS). In a 2017 interview with the San Diego Union-Tribune, Edward Petit de Mange, managing director at the San Diego hub of Diakont, spoke proudly of the possibilities of RODIS: "We can make sure that these critical elements of energy infrastructure operate more safely, more reliably, more economically."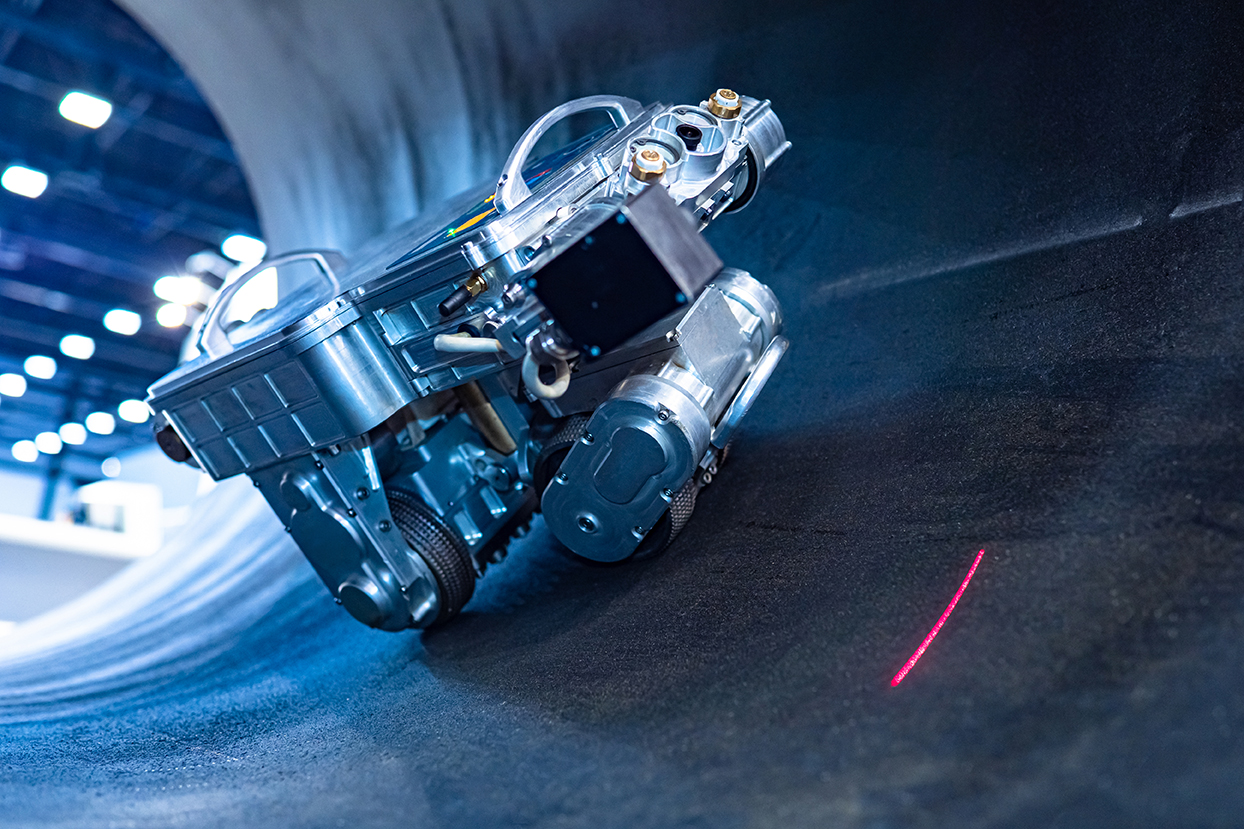 Robots can work from within pipes. Credit: Fotogrin via Shutterstock
As time has gone on, remote robotic technology has continued to develop at pace, and now advancements in robotics, artificial intelligence, and telecommunication systems have made inspection robots a viable alternative to traditional inspection techniques. Today's sophisticated machines, equipped with cameras, sensors, and manipulator arms, can access hard-to-reach areas with precision, accuracy, and without endangering human lives.
The tech used in remote inspection robotic systems has been making massive strides in recent years, and the pace of development is only quickening. A February 2023 report by Offshore Technology Focus's parent company GlobalData noted that over 523,000 patents were filed and granted in the oil & gas industry in just the past three years. Fanuc, Siemens, and Saudi Aramco are some of the most significant players in the space, with the latter's Shallow Water Inspection and Monitoring Robot (SWIM-R) representing a huge boost for the industry.
The many varieties of unmanned pipeline inspection vehicles
Several types of remote robotic systems are used in offshore pipeline inspection. Autonomous underwater vehicles (AUVs) are self-propelled units that navigate the underwater terrain, capturing high-resolution images and collecting essential data along the way. Being autonomous, these are able to perform inspections efficiently without consistant human intervention, and artificial intelligence promises to make future inspection more accurate, efficient and thorough.
Another variant is remotely operated vehicles (ROVs), which are tethered to a support vessel and controlled by skilled operators on board. These boast greater dexterity and can undertake complex tasks like valve manipulations, making them ideal for more intricate maintenance operations. However, ROVs are best used only for certain specialised tasks, as a 2019 research paper notes that "AUVs outperform ROVs in terms of efficiency and cost in underwater inspection tasks." This same paper, published by Lancaster University, also praises the benefits of unmanned aerial vehicles (UAVs) for performing external inspections, noting: "The North Sea E&P company conducted a survey and showed that using UAVs to inspect assets can be twenty times faster and half the cost of traditional inspection methods."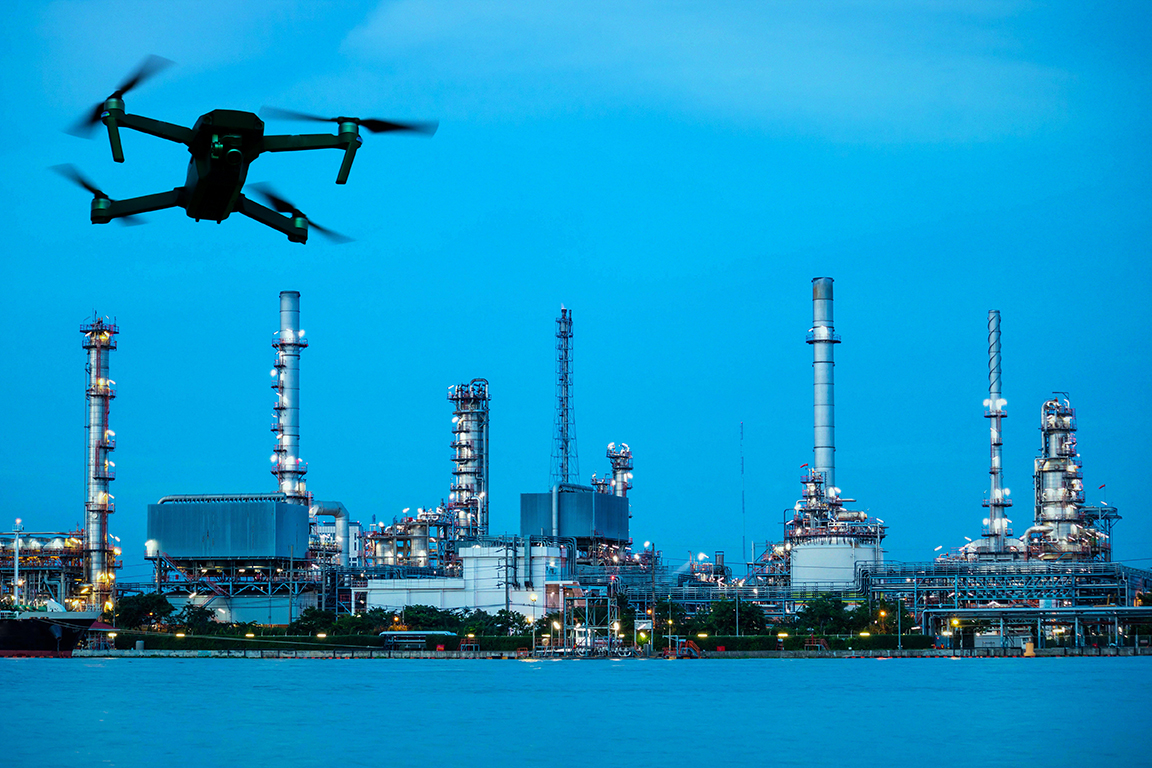 Drones come in all descriptions. Credit: FS11 via Shutterstock
The adoption of remote robotic pipeline technology brings a multitude of advantages that redefine the efficiency and safety of offshore inspections. It's no surprise that a 2022 paper published by the Institute of Physics noted that "inspection robots are the most economical and reliable method of inspecting pipelines."
The most obvious advantage? Eliminating human divers eliminates human risk. It can significantly boost cost-efficiency too: human labour is logistically complex and expensive, and minimizing this has clear cost savings. While setting up these systems means initial expense, the technology will only get cheaper as time goes on, and remote robotic systems reduce expenses in the long run, offering an attractive return on investment.
What comes next?
Pipeline inspection robots also present opportunities for constant and real-time monitoring. With advanced sensors and data transmission capabilities, remote robots can relay real-time information, allowing operators to make data-driven decisions promptly and more accurately than even the best of their human counterparts. Increased use of robotics also becomes an obvious solution to environmental impacts; by using robots instead of manned vessels, ecological impacts are significantly reduced, as are fuel costs for manned vessels.
While remote robotic pipeline technology holds enormous promise, it does face certain challenges. Ensuring secure and remote communication channels is a major concern, alongside refining navigation capabilities, and addressing the potential impact to marine life. In the wake of the OceanGate incident, many may be naturally cautious of the potential of underwater navigation and communication systems failures.
It's clear that robotic pipeline inspection is the future of oil and gas pipeline maintenance. The day may not be far when these robots work in swarms, collectively inspecting and maintaining vast pipeline networks, all while being remotely controlled from a central hub. As we work for a better world, continued collaboration between robotics experts, oil and gas industries, and regulatory bodies is needed to accelerate the evolution of this technology and make offshore pipeline inspection safer, more efficient, and less environmentally damaging.
GlobalData, the leading provider of industry intelligence, provided the underlying data, research, and analysis used to produce this article.
GlobalData's Thematic Intelligence uses proprietary data, research, and analysis to provide a forward-looking perspective on the key themes that will shape the future of the world's largest industries and the organisations within them.